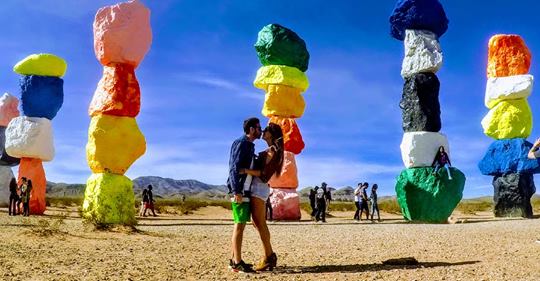 CB&J Travel | 2/24/2018
Have you ever thought to yourself, "Let's pick a random weekend and go to a really cool place we have never been before?" Well, Chantal and I entertained that thought, and made it happen last weekend. For Christmas, if you didn't know already, Chantal and I exchanged "experience" gifts rather than the typical clothes/shoes gifts. My gift was the Ensenada, Mexico bubble hotel, and Chantal's was Nashville. Chantal had been there before with her Mom and friends but I have never: let's just say it was an amazing random adventure.
First of all, our trip started off with the most amazing AirBnB. The house was located in the outskirts of downtown Nashville, in Sylvan Park, and had that down south "homey" feel to it. The location was prime with a 5-10 min drive to downtown Nashville, in a quiet and friendly neighborhood, around some of the best food spots in town. Sarah, the host, had a bottle of wine waiting for us with other thoughtful amenities, and made the whole experience so easy. If you're ever in Nashville, get with Sarah.
We got in late Friday night around 10 pm, and decided to go straight to Broadway, downtown Nashville, with all of the live music. My fatty self needed to eat before, so we stopped at Luigi's City Pizza on Broadway; their slices blew our minds and got the night rolling. Tequila Cowboy and Honky Tonk were both huge bars, packed and filled with live country music that had the whole crowd stomping their boots. That's when it hit me…we're in the South. Everyone we met that night was overly friendly. Good first night!
Saturday is when the foodie tour officially started, and we brunched at the infamous Hattie B's Chicken: mac n' cheese, baked beans, and crispy, fresh chicken made our mouths water.
Next, we drove 30 minutes to Franklin, stumbling upon the Franklin Antique Mall when we arrived. Everything you can imagine was in this antique warehouse, I'm talkin' 20ft. baseball scoreboards from the 60's and a $9,000 black, mink jacket that I couldn't keep my face and hands off. We were the ultimate window shoppers.
Leaving there, we drove through the backroads, through small towns and farm lands, finding a hidden gem at Lieper's Fork Distillery. We had to do a whiskey tasting... when in Nashville. Even better second night!
Sunday, being our last full day, we had to do brunch the right way. Sarah left 2 free mimosa tickets to this amazing Sylvan Park restaurant, Answer. This place did not disappoint with egg and cheese filled grits, bacon, and this incredible sparkling Malbec red wine that Chantal couldn't resist. The day got even more adventurous when we found ourselves at Gaylord Opryland Resort & Convention Center to walk around the shops and restaurants. There was a convention of some sort going on, and everyone was walking around in camo from the hats to shoes, carrying guns. It was so great that we left 30 mins later and escaped to the famous Opryville, where all the big name musicians come through. We couldn't resist gourmet cookie dough at Sam T. Spoonlicker's at Opry Mills. Yes. We walked around and ate cookie dough.
Our foodie tour peaked at Edley's BBQ. Apparently going to any BBQ shop on a Sunday means they're sold out of their brisket, pork, and bbq from the weekend rushes. I had to settle with the BEST ribs I have ever had, while Chantal had the pulled chicken with this unique sauce on top. We sat at the bar, watched the Olympics, and conversed with the bartenders and everyone around us… Nashville success!
https://www.cbandjtravel.com/hometown-tourists/